Meet the Team
556 Ventures analysts specialize in market intelligence and consulting with several decades of technology and telecom experience.
William Ho is Principal Analyst at 556 Ventures. William has over 25 years of experience in the telecom, internet, and government markets. Previously, Mr. Ho was Vice President of Consumer and Small Business research at Current Analysis.
Prior to 556 Ventures, William Ho was Vice President in charge of Current Analysis' Consumer and Small Business Group, including Mobile and Fixed-line Consumer Service offerings, Mobile Devices, Fixed line and Mobile Services research. In that capacity, he provided and directed market analysis, competitive research, and consulting services on and opportunities to Current Analysis' clients in the mobile device and telecommunications service provider space.
During his 20+ years in the telecommunications industry, William has served many roles. Prior to Current Analysis, he helped develop and promote National Security/Emergency Preparedness wireless programs for the National Communications System (part of the Department of Homeland Security). William has also worked in the service provider space at Verizon in disciplines including marketing, product management, project management, network planning, engineering, and installation.
In addition, William contributes to such industry press as RCR Wireless, Fierce Wireless, The Wall Street Journal, National Public Radio, and USA Today. Mr. Ho holds a B.S. in Electrical Engineering and an M.S. in Engineering Management from Tufts University.
William Ho | 703-787-7588 | [email protected] |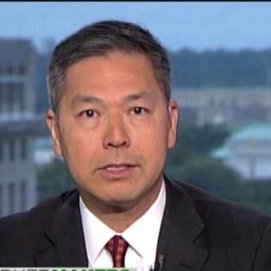 Stephan Reckie is a Senior Analyst at 556 Ventures with decades of high technology experience in engineering, consultative, and business development roles.   At 556 Ventures, Mr. Reckie focuses on the connected automotive and wearables segments.
Additionally, Stephan serves as a founding managing member at Angelus Funding, LLC where he oversees an angel funding network and cultivates deal flow for early-stage funding opportunities.  Prior to Angelus, Stephan held executive operational roles for DigiLink Software, an embedded video software and hardware solutions company, and Ittiam Systems, an Indian embedded software and design firm.  At Texas Instruments, Stephan drove the business development of voice-over IP (VOIP) embedded software products for commercial and consumer IP-based digital media applications.
Mr. Reckie holds a B.S. and an M.S.in Electrical Engineering from Tufts University.
Stephan is actively involved in his community.  He holds voluntary positions for the Sea Scouts, Boy Scouts, American Red Cross, and the United States Coast Guard Auxiliary. Stephan is also a licensed U.S. Merchant Mariner Master and enjoys being out on the open water.
Stephan Reckie | 720-989-1976| [email protected] |